Mandarin
A very sweet, considerate and brave cat. Badly neglected, abandoned but loved to the end.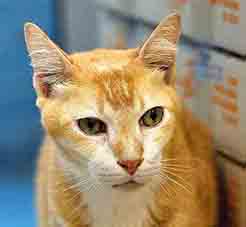 Orange
Badly neglected and abandoned. The right person called for help and changed his life.
Gold-
D
A very kind, and loving cat. FIV+ and abandoned, Gold-D founded his own brand of food with Ken Ken.